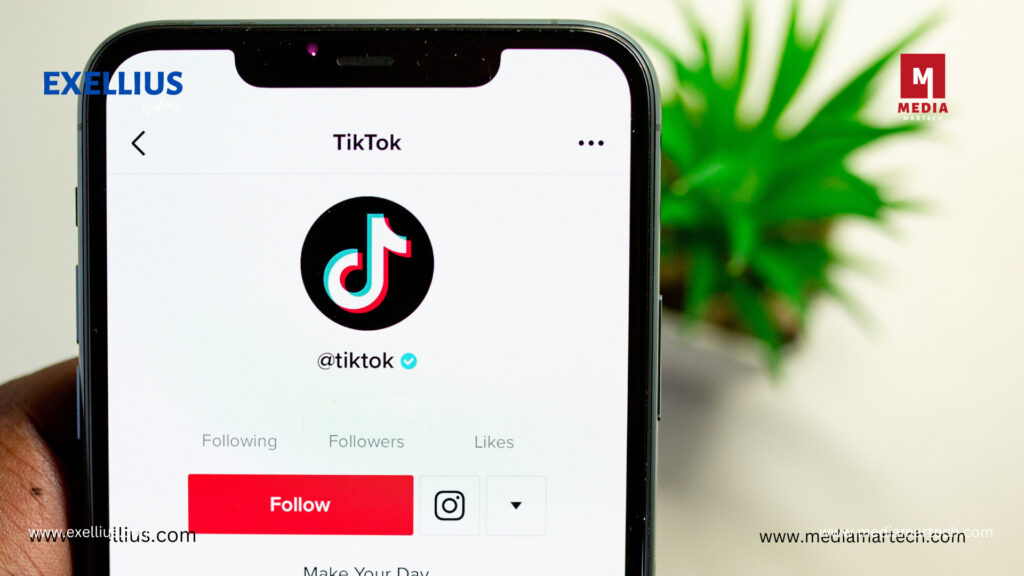 Introduction
In the digital age, social media platforms have revolutionized the way artists showcase their talent. Among these platforms, TikTok has emerged as a game-changer. Providing a de facto audition stage for musicians, dancers, comedians, and even authors. With its vast user base and innovative features, TikTok offers a unique opportunity for artists to gain recognition. Connect with audiences, and propel their careers to new heights. This article delves into the phenomenon of TikTok as an audition stage and explores how artists can leverage its potential to make a significant impact in their respective fields.
TikTok's Rise to Fame
TikTok has experienced an explosive growth since its launch in 2016. Its user-friendly interface, short-form video format, and algorithm-driven content discovery have captivated millions worldwide. The platform's popularity skyrocketed during the COVID-19 pandemic, as people sought creative outlets and entertainment from the safety of their homes. This surge in users paved the way for artists to embrace TikTok as a stage to showcase their talents.
Musicians Owning the TikTok Stage
The Power of a 15-Second Hook
With TikTok's emphasis on short videos, musicians have found ingenious ways to capture listeners' attention within the platform's time constraints. By crafting catchy hooks and memorable melodies, artists can create viral trends that spread like wildfire across the platform. These trends often manifest in dance challenges, lip-syncing sessions, or duets, propelling songs to the top of the charts and introducing artists to a massive audience.
The Rise of DIY Music Promotion
TikTok has democratized music promotion, enabling independent musicians to gain exposure without relying solely on traditional record labels. By leveraging TikTok's algorithm and engaging with users through challenges and collaborations, artists can amass a dedicated following and even secure record deals. TikTok's "For You" page, which curates personalized content for each user, presents a unique opportunity for musicians to have their songs discovered by millions.
Dancers Finding Their Groove
Dance Challenges and Viral Routines
TikTok has become a paradise for dancers, providing a global stage for them to showcase their skills and creativity. Dance challenges and viral routines, often set to popular songs or audio clips, dominate the platform. Dancers can create their own choreography or participate in existing challenges, allowing them to connect with fellow dancers, gain recognition, and even catch the attention of industry professionals.
Collaborations with Musicians
The synergy between musicians and dancers on TikTok is palpable. Many artists actively collaborate with dancers on the platform, creating choreographed routines that go viral. These collaborations not only enhance the overall artistic experience but also provide exposure for both parties involved. TikTok has effectively blurred the boundaries between music and dance, offering a symbiotic relationship that benefits artists from both disciplines.
Comedians Tickling Funny Bones
Byte-Sized Comedy Skits
Comedians have also found a fertile ground on TikTok, utilizing the platform's short-form video format to deliver bite-sized comedy skits. In a matter of seconds, comedians can captivate audiences, evoke laughter, and leave a lasting impression. TikTok's algorithm ensures that engaging and entertaining content is shared with a wide audience, providing comedians with a chance to build a dedicated fan base and expand their comedic careers.
Memes, Trends, and Viral Humor
TikTok's culture thrives on memes, trends, and viral humor. Comedians leverage these cultural phenomena to create relatable and shareable content that resonates with users. Whether it's impersonations, sketches, or punchy one-liners, TikTok's comedy scene is diverse and ever-evolving. Comedians who can adapt to these trends and consistently deliver comedic gold have a higher chance of gaining traction and recognition on the platform.
Authors Mastering Micro-Narratives
Crafting Engaging Micro-Stories
While TikTok is primarily known for its visual content, authors have found a way to harness the platform's potential for storytelling. Through short videos and concise narratives, authors can captivate audiences and showcase their writing skills. By distilling their stories into bite-sized portions, authors have the opportunity to pique curiosity, engage readers, and direct them to their longer written works.
Collaborations with Creators
TikTok's collaborative nature extends to authors as well. Authors often team up with creators from other artistic disciplines to enhance their storytelling. Whether it's collaborating with musicians for original soundtracks or working with visual artists to create stunning visuals, authors can tap into the vast pool of talent on TikTok to elevate their narratives and attract a wider audience.
For more tech content like this VisitIT and Tech:https://www.info-tech.online/
BANKING, ACCOUNTING, INSURANCE AND FINANCIAL SER

VICES:https://www.finance-tech.online/
HEALTHCARE AND PHARMACEUTICALS:https://www.healthcare-tech.online/
TRANSPORTATION AND LOGISTICS:https://www.transport-tech.online/
ENTERTAINMENT, TRAVEL AND HOSPITALITY:https://www.entertainment-tech.online/
MARKETING, ADVERTISING AND PUBLIC RELATIONS:https://www.channel-tech.online/
HUMAN RESOURCES COMPENSATION AND BENEFITS:https://www.humanresources-tech.online/
MECHANICAL AND CIVIL ENGINEERING:https://www.engineering-tech.online/
MANUFACTURING AND CONSTRUCTION:https://www.manufact-tech.online/
NON-PROFIT AND NON-GOVERNMENT ORGANIZATIONS:https://www.nonprofit-tech.online/ Want to promote your content?
Visit:https://www.exellius.com/contact-us/ orhttps://www.mediamartech.com/contact-us/