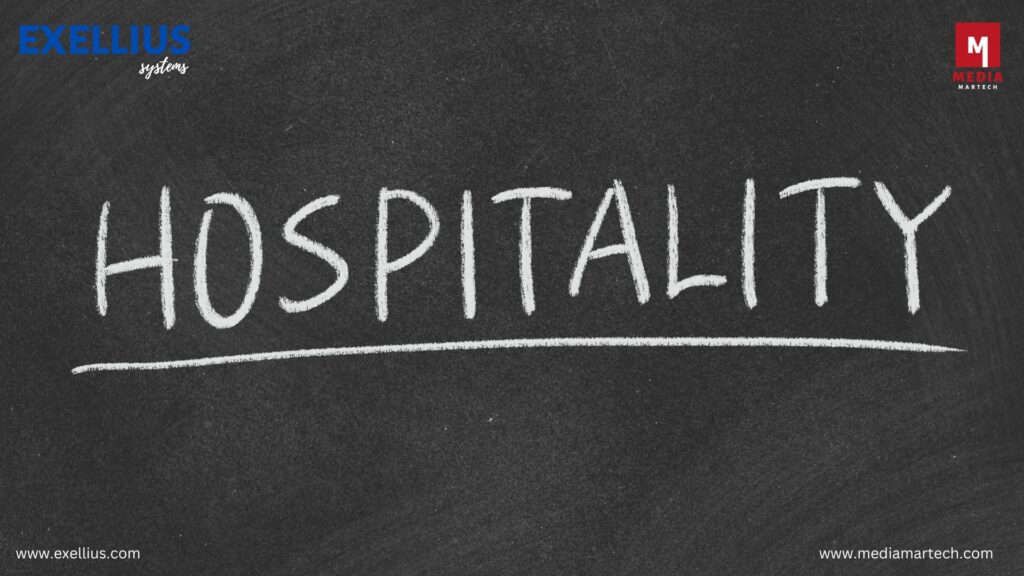 The hospitality industry is constantly evolving to keep up with the changing times and trends. From the incorporation of technology to the need for sustainability, there are many factors that are shaping the industry. The hospitality industry has been forced to adapt to new consumer preferences and demands as per trends . In this article, we will discuss the top hospitality industry trends you need to know to stay ahead of the curve.
The Rise of Contactless Technology
In the wake of the COVID-19 pandemic, the use of contactless technology in the hospitality industry has skyrocketed. Customers are now more cautious about touching surfaces and prefer contactless interactions to minimize the risk of infection.
Contactless technology includes mobile check-ins, digital key cards, and mobile payments, among others. With contactless technology, customers can check-in, order food, and make payments without touching any surfaces or interacting with staff physically.
Personalization of Services
Personalization has become a significant trend in the hospitality industry. Customers want to feel valued and appreciated, and one way to achieve this is by providing personalized services.
Personalization can be in the form of customizing food and beverage options. To suit individual preferences, offering personalized recommendations based on customer history, and providing tailor-made experiences to match customer needs.
Sustainability and Eco-Friendly Practices
Sustainability and eco-friendly practices have become an essential trend in the hospitality industry. Customers are now more conscious of the environment and prefer businesses that align with their values.
Hospitality businesses are adopting eco-friendly practices. They started using renewable energy sources, reducing water consumption, and reducing waste through recycling and composting.
Increased Focus on Health and Wellness
The pandemic has brought health and wellness to the forefront of people's minds. Customers are now more concerned about their health and want to stay in hotels and resorts that prioritize their well-being.
Hotels and resorts are offering health and wellness services. This includes gyms, spas, yoga classes, and healthy meal options, among others.
Integration of Artificial Intelligence (AI)
Artificial Intelligence is transforming the hospitality industry by providing personalized experiences, automating routine tasks, and enhancing operational efficiency.
AI can be used for customer service through chatbots. Chatbot handles booking management through automated systems, and data analysis to predict customer behavior and preferences.
Use of Virtual and Augmented Reality
Virtual and Augmented Reality technology has been used in the hospitality industry to provide immersive experiences to customers.
Virtual and Augmented Reality can be used to showcase hotel rooms and facilities, provide virtual tours of destinations, and enhance the overall customer experience.
Growth of the Sharing Economy
The sharing economy has disrupted the hospitality industry by providing alternative accommodation options to customers.
Platforms such as Airbnb and HomeAway have provided customers with more options and flexibility when it comes to accommodation, making it challenging for traditional hotels and resorts to compete.
Increased Emphasis on Hygiene and Sanitation
The COVID-19 pandemic has brought hygiene and sanitation to the forefront of the hospitality industry.
Hotels and resorts are now implementing strict cleaning protocols and hygiene measures to ensure the safety of their guests and staff.
Rise of Subscription-Based Services
Subscription-based services have become popular in the hospitality industry, with businesses offering monthly or yearly subscriptions for services such as gym memberships, food, and beverage deliveries, and hotel stays.
Subscription-based services provide customers with convenience and predictability, making it an attractive option for frequent travelers.
Enhanced Social Media Presence
Social media has become an essential marketing tool in the hospitality industry, with businesses using platforms such as Instagram, Twitter, and Facebook to reach customers and showcase their services.
For more tech content like this Visit:

IT and Tech: Info Tech Online
BANKING, ACCOUNTING, INSURANCE AND FINANCIAL SERVICES: Finance Tech Online
HEALTHCARE AND PHARMACEUTICALS: HealthCare Tech Online
TRANSPORTATION AND LOGISTICS: Transport Tech Online
ENTERTAINMENT, TRAVEL AND HOSPITALITY: Entertainment Tech Online
MARKETING, ADVERTISING AND PUBLIC RELATIONS: Channel Tech Online
HUMAN RESOURCES COMPENSATION AND BENEFITS: Human Resources Tech Online
MECHANICAL AND CIVIL ENGINEERING: Engineering Tech Online
MANUFACTURING AND CONSTRUCTION: Manufacturing Tech Online
NON-PROFIT AND NON-GOVERNMENT ORGANIZATIONS: Non Profit Tech Online

Want to promote your content?

Visit: Exellius Systems or Media Martech